QHT supports University of Westminster launch of second Black History Year
Black History Year Create, offers a bursary of up to £1,000 upon completion of the programme, funded by the Quintin Hogg Trust, to help support the participants' ongoing professional development and seek employment.
The six-month-long programme consists of mentoring and targeted workshops delivered by an external facilitator, focusing on three key areas such as building confidence, visibility and individuality. The approach to this programme is firmly rooted in decolonisation, addressing tokenism, microaggressions and systemic racism. The programme is part of a set of initiatives to promote equity and inclusion and to support and empower our diverse community of students.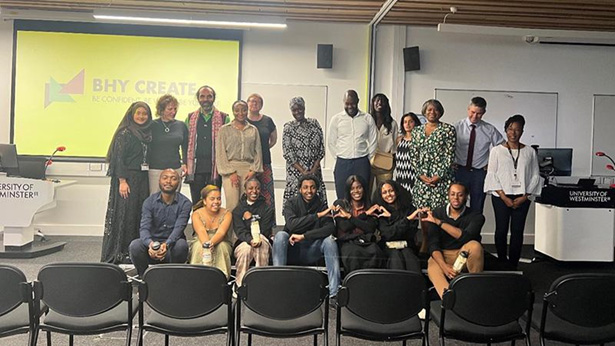 Building upon the success of the University's Black History Year initiative, which runs numerous events with esteemed speakers addressing topics like industry resilience, creativity and wellbeing, the Black History Year Create programme is a comprehensive, long-term grassroots initiative tailored to Black students to offer support and create opportunities for them.
There are 20 spaces available for Level 6 Westminster students identifying as Black from all colleges, and two students will be invited to join the Programme Board to ensure an active student voice. Sessions will take place from January 2024, culminating in a celebratory event in June 2024.
Learn about Equality, Diversity and Inclusion at the University of Westminster.
Next article
The Quintin Hogg Trust together with other benefactors enable and support Westminster students to undertake intern positions at United Nations Migration Agency offices around the world