Kew House School - Summer House Regatta at the Quintin Boat Club
A beautiful Summer's day on Sunday 30th June marked the last Inter-House Regatta of the 2019 season. The event was truly spectacular and a celebration of KHSBC's first year as an official School Boat Club. KHSBC rowers across all year groups took to the waters at Quintin Boat Club, competing in their houses for the title of Summer House Regatta champions!
Patrick Graham Teacher of PE at KHS says "A massive thank you to Quintin Boat Club for letting us host the event and opening the bar. The day wouldn't have been a roaring success without our KHSBC rowing coaches and parent support club. The coaches umpired exciting races whilst our parent support club cooked up a tasty BBQ and created an electric atmosphere in the gym during the Inter-House Ergo Relay"!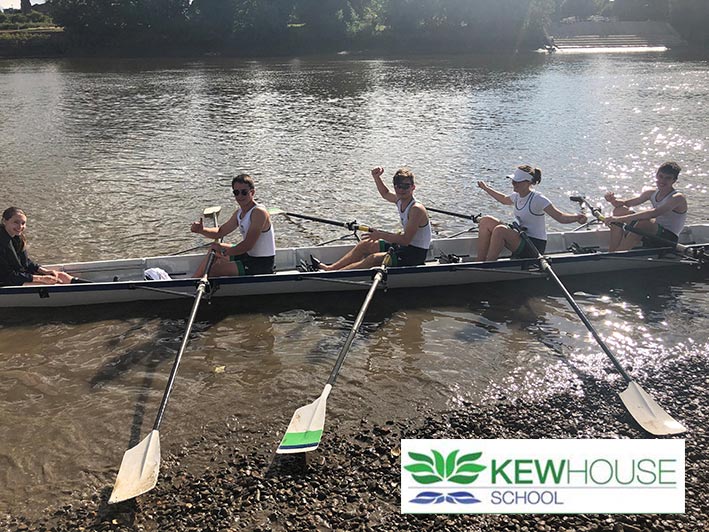 A highlight of the KHSBC Summer House Regatta was the row-past. Spectators cheered from the bank as our J15 eight, J14 octuple and WJ14 octuple raced past the club in procession. A showcase of everything KHSBC has achieved in just one year! Queen Elizabeth II Royal Barge, the Gloriana, also made an appearance during the row past.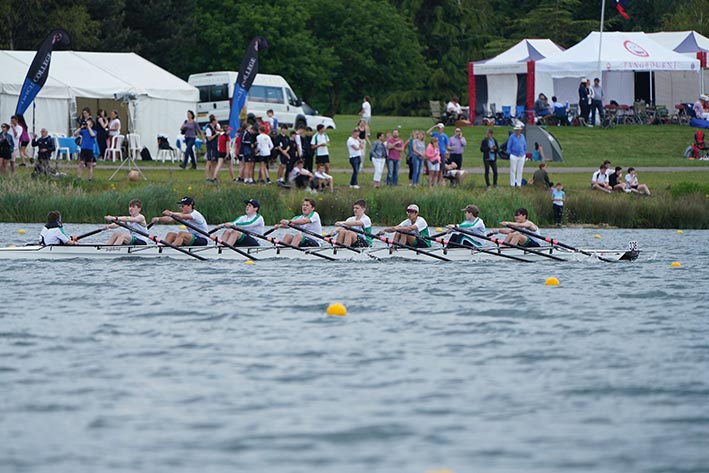 Well done Kew House School Boat Club on a spectacular first year as an affiliated boat club which included inclusion of two crews at Dorney Lake to represent Kew House School Boat Club at their first ever National Schools Regatta. However not to rest on their laurels it has been noted that Rowing updates will be circulated throughout the summer holidays in preparation for an even stronger 2019-2020 rowing season!

Please follow @KHSBoatClub on Twitter and Instagram for updates!