The Quintin Hogg Trust funds a new student social space in Regent Street - The Hideaway
In September, the University of Westminster Students Union opened a new social space at the Regent Street campus. The Hideaway is a multifaceted space where students can socialise with friends but also use as a study space outside of the normal remits of the library. The space which features a Starbucks coffee station and a Hummus Bar transforms come the evening into a coffee shop/bar with a host of events.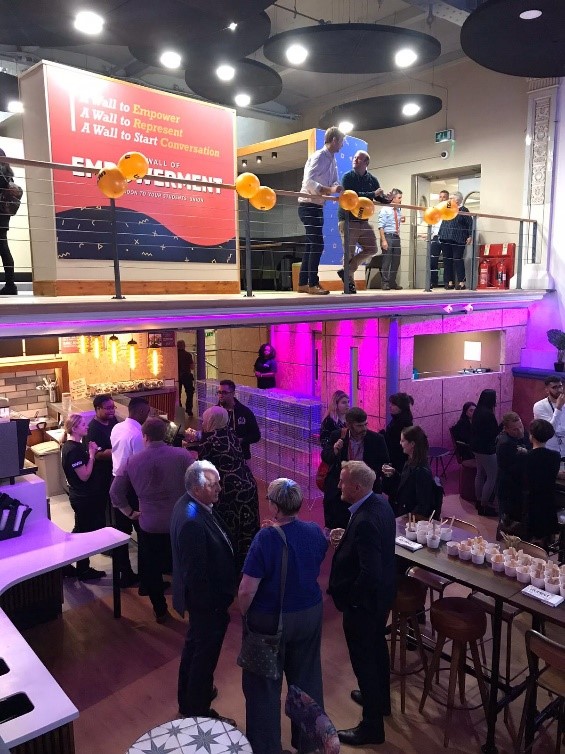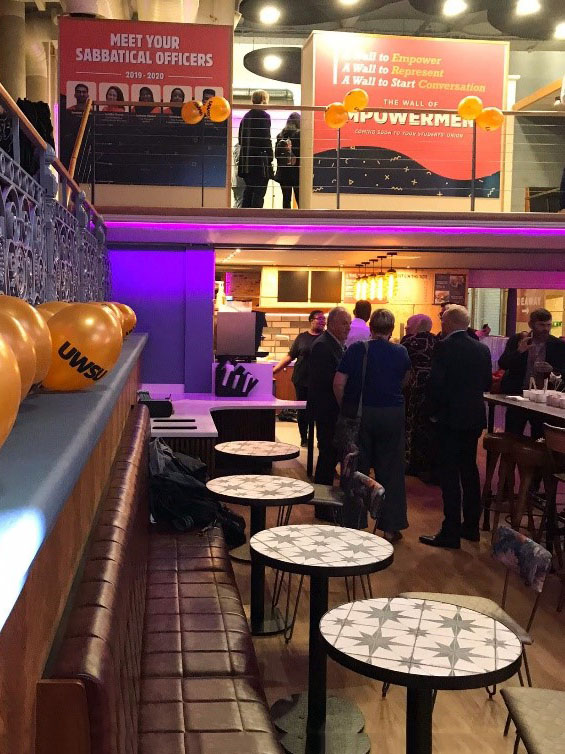 Funding for this fantastic space was granted by The Quintin Hogg Trust, a fund set up in memory of Quintin Hogg who founded the University in 1903. The space was designed with the Westminster student at heart, a space that during the day can be an exciting engaging study area, perfect for group work and come the night an electric social area to catch up with your friends. The space has a grand history, originally named the "Deep End" prior to it becoming a social space for students, was a swimming pool for the Polytechnic. The transformation that has taken place from past day to now its unrecognisable, whilst the refurbishments managed to restore some of the originally listed features. However, it has always had the same aim – providing student experience
As part of the work in the main social area, UWSU took the decision to restore the Old Gym to its original use as a Sports Hall. The space historically used as an overfill study area was unused and in need of a refurbishment.
Chris Rolfe Sports Development Coordinator UWSU.
"Converting this space back into its original purpose of a working sports hall has allowed us to bring sports back on to campus in line with one of the core values that the Polytechnic was originally founded with. We have a range of activities which utilizes the space from Karate to Salsa. We have brought sports home!"
Ibrahim Alzaid – UWSU President.
"The Hideaway opening is such an amazing win for Students at Westminster, as a student myself I understand the absolute need for a social space on site, especially when we have a number of central campus. Whilst we are blessed, that our campuses are in the heart of London it means that the students union can struggle for areas of identity across our sites, so places such as the Hideaway are vital in providing a great student experience".
2nd Year Law Student – Regent Campus
"It has made such a difference having a central London space like this, I have used it every day since it has been open, to meet my friends, do some work and when the lights change and the music starts it has a different kind of energy we haven't seen at Regents before it has made me feel like my student experience is valued here at Westminster".
Next article
Funded by the Quintin Hogg Trust, Animation students commemorate...