Trustees of the Quintin Hogg Trust recognise the power of mentoring
Since 2010 the Career Mentoring Scheme has made more than 2000 matches between students and recent graduates with members of the experienced mentoring community from across the world. The QHT funding given to the Career Mentoring initiative allows the University of Westminster to provide this important resource to UoW students whilst it is strengthening the ties with its alumni community and the business world.
During these uncertain times, it is more important than ever that we support our future talent, as students and graduates are facing even more uncertainty as they break into the working world. The Career Mentoring Scheme gives the mentor the chance to help a student or recent graduate understand the options available to them after they finish University, to give tailored advice and provide the student with general guidance in setting realistic goals for their professional aspirations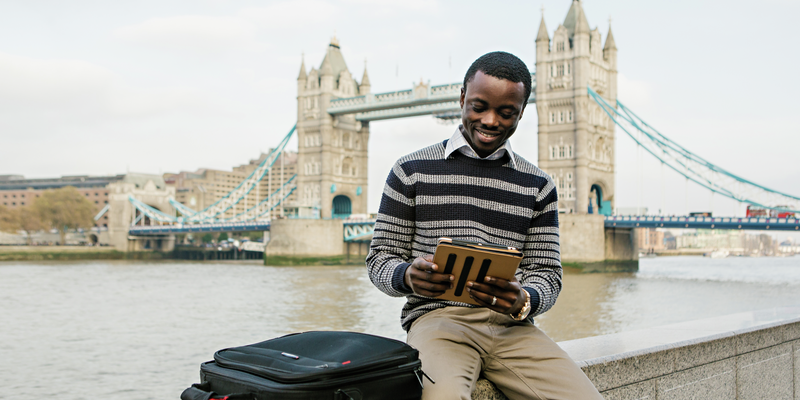 There are both long and short-term mentoring options to fit in with the demands and needs of everyday living. The award-winning Career Mentoring Scheme matches participants for a six-month mentoring relationship committing to a minimum of five mentoring sessions or Ask a Mentor Service which is offered as an alternative for those who are requiring short-term mentoring support with a one-off conversation.
With a strong professional, dedicated team running the Mentoring Service, currently with over 500 relationships to manage and matches made, they are aiming high with a mentoring goal for 2020 set at 792!
Dr Ann Rumpus.  QHT Trustee and Chair of the Grants Committee.
Mentoring schemes are recognised as an essential "add on" for the continued development for both mentor and mentee. The Quintin Hogg Trust, Grants Committee recognised the value of this scheme which has expanded from small beginnings to the very impressive scheme which exists today. " It has been so effective, that we have repeated funding in following rounds; it is a project which regularly exceeds its targets for mentor and mentee numbers and has continued to grow, really supporting the students."  
Next article
Cavendish Campus gains New Student Social Space thanks to QHT funding