Boosting student experience with over £3million of grants
Student experience at Westminster received a major boost from the Quintin Hogg Trust (QHT) which awarded £3.2 million worth of grants to 30 successful projects which included student field trips, educational events, academic research, and the improvement of University facilities including the development of Smart Learning Spaces.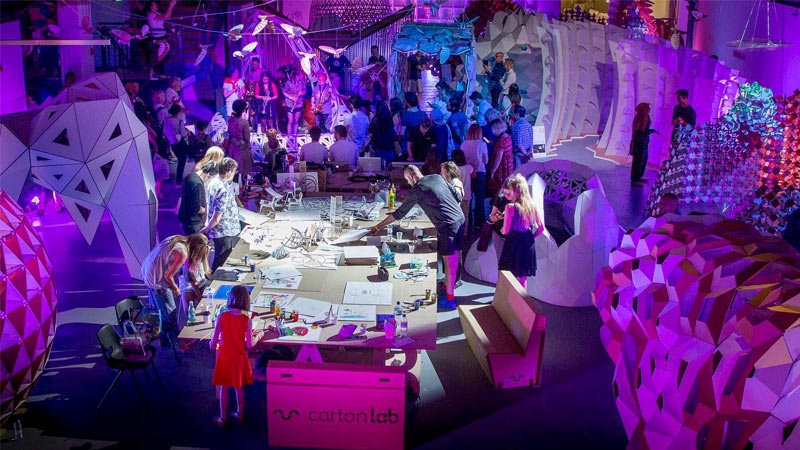 Each project was designed to enhance our student's experience at Westminster as well as improving their employability prospects. One of the most successful projects was FAB FEST, a week-long fabrication festival which enabled students from Westminster and across the world to design 50 pavilions under the supervision and mentoring from industry experts and with the help of Fabrication Laboratory Westminster. The pavilions were exhibited to the public at the open festival in Ambika P3, the Marylebone Campus gallery, recently awarded Best Exhibition Space at the Academic Venue Awards.
In addition, QHT matched all donations to The 125 Fund which was established to celebrate the 125th Anniversary of the Regent Street Polytechnic, the predecessor institution to the University of Westminster. The Fund awarded over £78,000 worth of grants to 92 students to support individual projects and so their personal and professional development.