Celebrations at Quintin Boat Club as Tideway Teams smash the Oarsome Challenge
The Quintin Boat Club initiated what it hopes will be the first of many collaborations with London Youth Rowing when it hosted the prize giving for the 2019 Oarsome Challenge at QBC.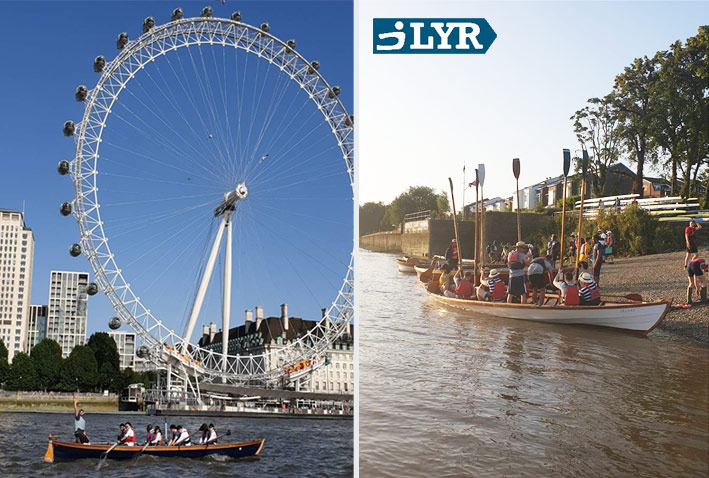 Sixteen teams from across the Tideway project took part – raising more than £34,000 for London Youth Rowing and Tideway's three main charity partners. Now in its third year, the Challenge sees teams of eight rowers donning fancy dress and rowing a 13-mile stretch of the River Thames, from Shadwell in the East, to Putney Bridge in the West, before a final sprint following the Boat Race course to the finish line at Chiswick Bridge and the Quintin Boat Club.

Matt Rostron, CEO of London Youth Rowing said of the rowers: "You were just amazing. The level of enthusiasm, excitement, flexibility, desire to just get stuck in, love of fancy dress, your unending sense of humour and your 'let's do this thing' attitude was a joy to be part of – thank you for getting involved and for doing what you did. "You should all be very proud of what you did and the stat of the night is that the Oarsome Challenge series has raised over £100,000 for river charities like ours – this money will allow us to build a new Skerry and to use it to engage with young people in West London encouraging those within disadvantaged communities to take up rowing. Really re-connecting London to the River Thames as Tideway would say, but so true. That is unbelievable, thank you."

Tideway, is responsible for delivering the Thames Tideway Tunnel, preparatory work for which began in 2015 at 24 sites in London with work anticipated to be completed in 2024.

Through Tideway's community programme, the company works with several charities including Thames21, London Youth Rowing and other charitable organisations based near their sites, to help local communities deliver benefits to their communities.

QHMF's rationale for expanding and upgrading the facilities at QBC is that the Club will be able to increase its outreach programme working with organisations such as London Youth Rowing, building on the pioneering generosity of Quintin Hogg who built and funded the first boat house on the site.
Next article
Planning consent for boat house & all weather sports pitch at Chiswick