"Working Cultures and Changing Lives" a QHT funded programme is expanding to support thousands of students over the next three years
Following the launch of Westminster Working Cultures and Changing Lives initiative in 2017, which will continue to be funded through to 2022/2023 this successful programme is growing, to create opportunities for hundreds of students both abroad and in the UK, with a new innovative iteration launching this September. Throughout the week, students will have an opportunity to hear from and engage with Westminster graduates working in a range of sectors and organisations to learn about the professional landscape in the UK and how they can navigate their way through the current challenging climate.
The Quintin Hogg Trust covers all expenses of students who undertake group trips abroad to find out about employment in different locations drawing heavily on the expertise of alumni who are now working in those countries. Currently 8 cities are involved, but it is hoped that this will expand in the future. The University targets those students who are otherwise unable to travel. New funding from the QHT for this coming year will enable similar opportunities to be offered within the UK for those students who, for personal reasons, are unable to travel, to ensure that they have an equivalent experience, engaging fully with alumni and other supporters.
Students who have been involved in this project have been extremely positive about the impact of the experience.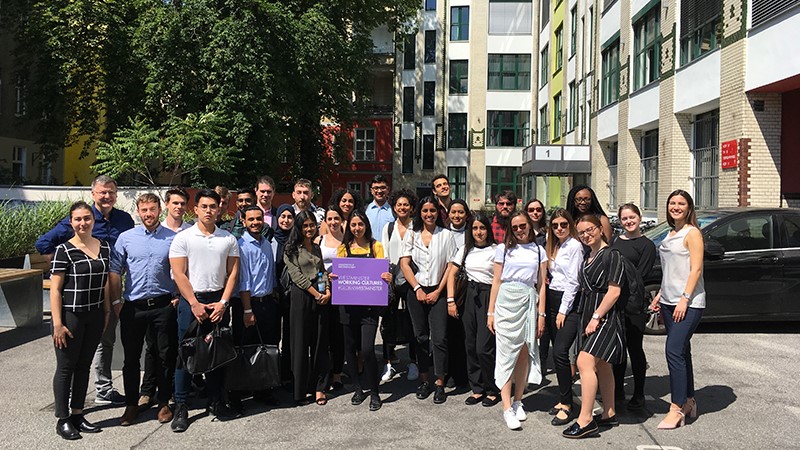 Next article
The Quintin Hogg Trust is looking to appoint two new Trustees