Almost £60,000 of funding awarded to students thanks to the Ignite Fund
The University of Westminster's Ignite Fund has awarded almost £60,000 of funding to 170 students. Formerly The 125 Fund, it is a matched funding opportunity which gives all students at the University the opportunity to apply for up to £1,500 in funding for projects and activities which enhance their employability and professional development.
.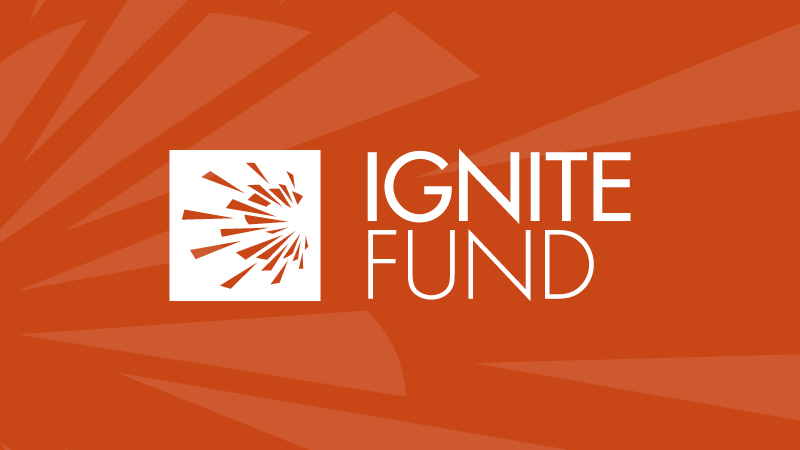 Students applying for funding are asked to submit a 90-second video pitch, in addition to an application form detailing how they will use the funding. This enables students to practice their pitching skills and present their bids for funding in creative and imaginative ways, providing greater depth to their employability and professional development projects. The Ignite Fund can make such a big difference for Westminster students' employability prospects, due to generous funding from the University's donors and a match fund provided by the Quintin Hogg Trust.
Cumali Gultekin Deniz, a Westminster student and Ignite Fund recipient, said: "I am so incredibly grateful for this wonderful opportunity. I am the first person in my family to go to university, so to not only be going to university, but also to be chosen for the Ignite Fund makes me incredibly happy and proud of what I can accomplish. Thank you to all the University's alumni and donors."
Deborah Adeola, a fellow Westminster student and Ignite Fund recipient, said: "Thank you so much to the Ignite Fund, and its donors. The contribution I received is allowing me to create and develop my website and app, as well as helping me achieve my overall goal of helping women in the finance, health, fitness, and beauty industries. I am excited that you have chosen to help me along my journey. Thanks again!"
Speaking about the Ignite fund, Amar Kataora, Regular Giving and Legacy Officer at the University, said: "The Ignite Fund represents more than a name change for The 125 Fund. The Ignite Fund provides us with a platform to reach more students than ever – the 170 students who have received funding this year is testament to that. With ambitious plans, we will be introducing additional application rounds so even more students can benefit from the opportunity to develop and become well-rounded global citizens once they graduate."
With the support of donors, the University can continue to ensure its students are equipped with the life skills and professional experience they need to success in an increasingly competitive job market.
Find out more about how to support Westminster students on the Ignite Fund website.
Next article
Quintin Hogg Memorial Ground Chiswick – Change of leaseholder