Westminster Working Cultures UK wins Circle of Excellence Award from the Council for Advancement and Support of Education
In June 2023, Westminster Working Cultures (WWC) UK, an initiative supported by the Quintin Hogg Trust, was awarded the Gold award in the category of Alumni Relations Pivot in this year's Council for Advancement and Support of Education's (CASE) Circle of Excellence Awards for activity delivered in 2022.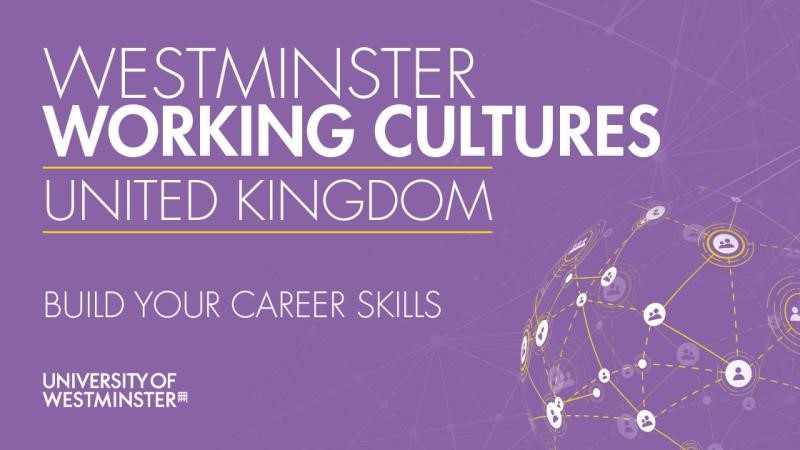 CASE's annual Circle of Excellence Awards recognise exceptional work in advancement services, alumni relations, communications, fundraising, and marketing. Awards are given to creative and inspiring projects that impact institutions and their communities.
WWC UK is an intensive employability skills programme at the University of Westminster designed for undergraduate students, specifically those from underrepresented or disadvantaged backgrounds. During week-long WWC UK programmes, members of the University's alumni and volunteer network, representing a huge range of industries, host Westminster students in their places of work, delivering a mix of workshops, skills sessions and workplace tours.
In 2022, WWC UK involved 76 volunteers from the alumni and partner network who hosted 54 sessions across three programmes. Volunteers also supported 150 students on this unique employability experience, 90% of whom self-identified as coming from an underrepresented or disadvantaged background.
Alyssa Martin, Senior Alumni Networks Manager and WWC programme lead said: "I am delighted that the WWC UK programme has been recognised in the annual CASE Circle of Excellence Awards. WWC, launched in 2017 as an international mobility opportunity with 36 students. The addition and introduction of the UK branch in 2020 meant we could reach even more students to provide a truly accessible and flexible unique insight into the working culture of the UK. From the beginning, the WWC team has been dedicated and passionate about offering students an inspiring experience and because of their work, the programme continues to grow, develop and motivate students."
Professor Alex Hughes, Deputy Vice Chancellor Global Engagement and Employability, added: "Westminster Working Cultures is a unique skills development programme, bringing together short-term global learning, alumni engagement, and employability-focused activity. We are hugely proud of WWC and delighted to see it recognised by a CASE award."
Sue Cunningham, President and CEO of CASE, said: "Our CASE Circle of Excellence Awards celebrate the creative, resourceful, and innovative ways advancement professionals around the globe champion their institutions' success. Advancement has never been more important to support and strengthen education. These Circle of Excellence recipients—from institutions and teams of all sizes and shapes, from regions across the world—showcase how advancement empowers teaching and learning, ignites institutional progress, and helps communities thrive."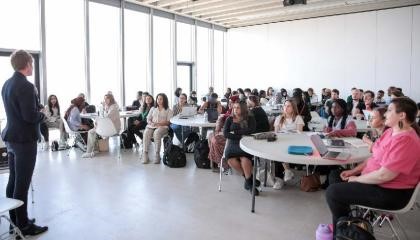 For this year's awards, CASE received more than 4,500 entries from 636 institutions in nearly 30 countries. Of those, volunteer judges awarded 626 exemplary entries for bronze, silver, gold, or Grand Gold recognition.
Winners were selected based on several factors, including overall quality, innovation, use of resources and the impact on the institution or its external and internal communities, such as alumni, parents, students, faculty, and staff.
The Alumni Relations Team at Westminster is now the proud recipient of three CASE Gold Awards for Future Ready Mentoring, our alumni speaker series What it Takes and now Westminster Working Cultures UK.
Next article
QHT Awards 22/23, for implementation 23/24 onwards