Stage one of the refurbishment of Quintin Boat Club achieved thanks to the Quintin Hogg Trust
As part of the redevelopment of the Quintin Boat Club site at Chiswick, the Quintin Hogg Trust has spent over £250,000 on a refresh and modernisation of the original 1922 Committee Room which overlooks the Thames. The room was originally used for meetings of the rowing committee, officiating and rule setting for the club membership, but over time it has become a much loved social space on the River, known to many in the rowing community.
The building is now almost 100 years old and as we approach the anniversary, the Trustees of The Quintin Hogg Trust and the Rowing Club felt that investment in the Committee Room was a critical first step. Claremont Construction with Assorted Skills + Talents* Architects led a project to replace the original windows and doors with new modern double glazed units matching the frames with the 1920 originals ensuring visual continuity, insulating the roof and walls to improve both carbon footprint and save energy, while the 1922 parquet floor was sanded and restored and the walls decorated with heritage tones suitable for a room of this quality.
Key to the visual changes externally, new balustrades on the terrace with an "oar stroke" design in black metalwork replace the tired 1970's handrails, while the terrace itself is strengthened with new substructure and repaved allowing level access from inside to outside. The boat bay doors have also been replaced with new powered roller shutters which in the fullness of time will match the new boat house doors of Phase 3, due to start in 2021.
Chris Boyce AST*
"We are delighted to see this first small, but deeply significant step along the path to deliver the Trust's vision for the site, working with the heritage of the existing architecture is important to the team involved here, and while the new designs for the committee room are subtle, they are also a sign of the changes to come as the site fills with young rowers from all backgrounds, and this terrace and the cosy room it serves will see so many of their triumphs and occasionally disappointments over the next 100 years."
Mark Chatwin – Captain, Quintin Boat Club
"The refurbishment of the Committee Room is a very important "first move" for the membership of QBC. It enhances our offer and shows out intention to have the very best of facilities for our Club and Members whilst retaining the essential "club and family feel" that is such a key part of the QBC ethos. We are very lucky to have one of the most envied locations in the UK and our club house now reflects this."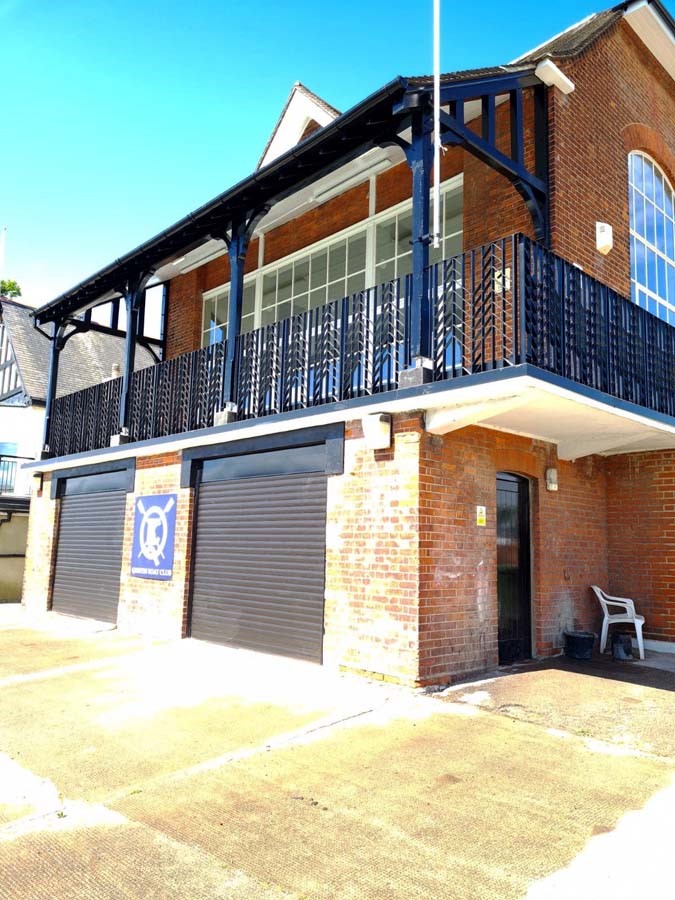 Next article
"Working Cultures and Changing Lives" a QHT funded programme is expanding...