Alumni team at Chiswick
Four alumni are key contributors to the Trusts' exciting plans for the Quintin Hogg Memorial Ground at Chiswick. We have asked them here for their thoughts on their time at the University and the opportunity of working on a project for their alma mata.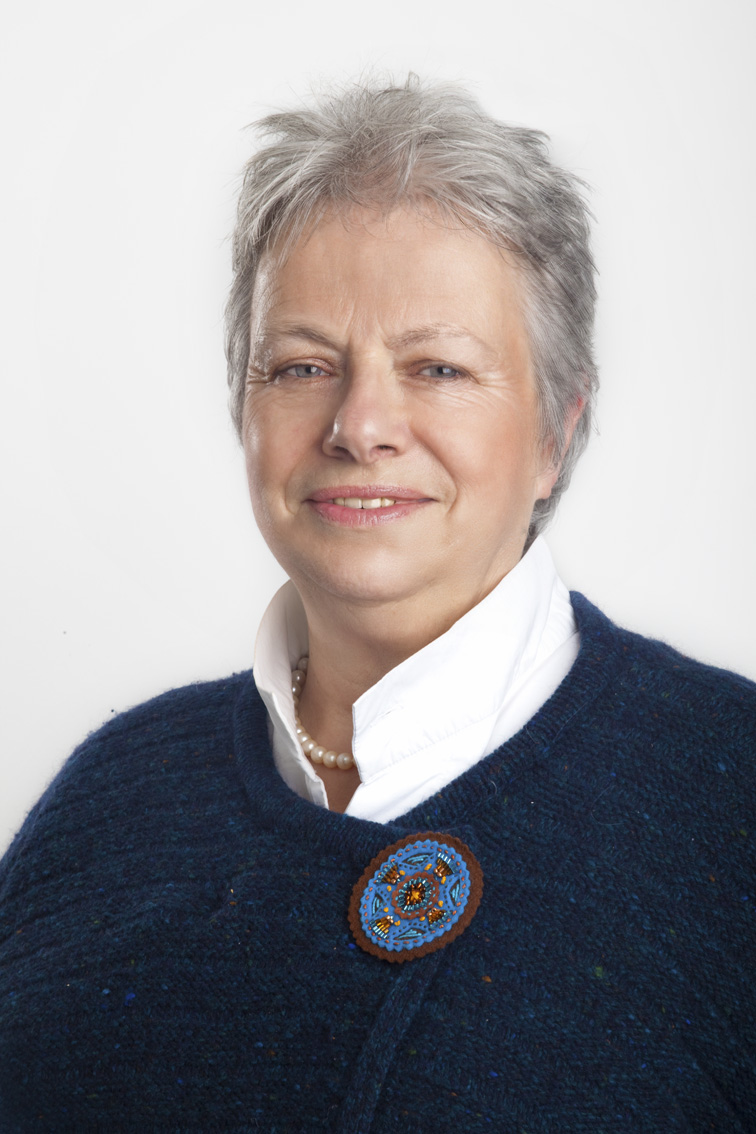 Joanna Embling – Trustee, Quintin Hogg Trust / Quintin Hogg Memorial Fund
Lead, Chiswick Project on behalf of the Trustees.
Joanna graduated with a BSC in Estate Management in 1982, coming to property by accident, having taken a temporary secretarial job in a property company in Paris. Joanna studied at to PCL (The Polytechnic of Central London) and from there worked in New York for Howard Ronson letting and managing office buildings in Manhattan.  In 1992 she became the first female share owning partner at Healey & Baker (later Cushman & Wakefield) advising, organisations as diverse as City University, Barclays Bank, Sheffield City Council, the Ford Motor Company and The Salvation Army. She was a member of the Government's PRS Taskforce, sat on the Development & New Business Committee of Nottinghill Housing and part of the HS2 Commercial Development Panel.  She is currently an independent director of the London Borough of Enfield's Housing Company, Housing Gateway. She maintained her links with the University throughout, becoming an external examiner on two separate occasions and now as a Trustee of the Quintin Hogg Trust.
"PCL gave me a thorough grounding in the skills I needed and opened the door to a rewarding and exciting career.  I made friends and contacts that have stood the test of time. Being able to use those skills working with fellow Trustees, the Vice Chancellor, the Students Union and a great professional team to re-imagine Chiswick for future students is very exciting, particularly as work has just started on site after three years of preparation."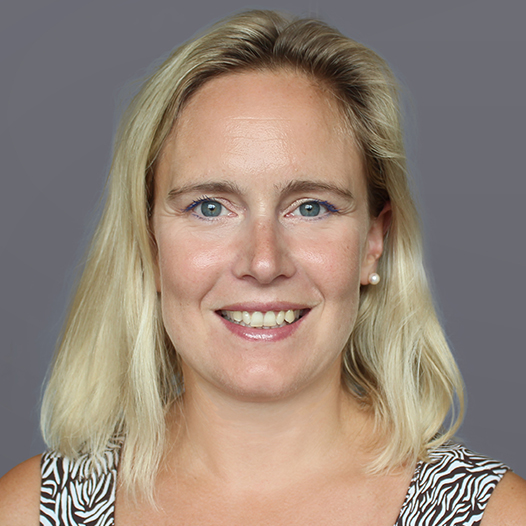 Victoria Batten – Trustee, Quintin Hogg Trust / Quintin Hogg Memorial Fund
Lead, Chiswick Project on behalf of the Trustees.
"As an undergraduate in 1998, I was the first cohort living in the newly finished halls of residence on the Harrow campus. The paint had barely dried when we moved in. Like many others I was away from home for the first time and eager to embrace every experience university had to offer. Keen to develop the social aspect of my new life I approached the Freshers Fair determined to try something new. I remember it being quite overwhelming, there were so many clubs and societies! After wandering the busy hall I arrived at the rowing stand. The closest I'd been to a rowing boat was watching the boat race on TV, little did I know then that the boat house I'd watched the Oxford and Cambridge crews disembark from was the same boathouse I'd be using and would eventually become Women's Captain of.
Over the ensuing four years I made lifelong friends and met my future husband across the road in the pavilion (he was a rugby player!). Since graduating, I've returned to the boat house for Boat Race days and other social gatherings and now as a Trustee for the Quintin Hogg Trust, I'm delighted to be able to continue my involvement with the University site in Chiswick as part of the sub-committee tasked with overhauling the facilities and ensuring the site continues to fulfil its legacy of enabling accessible sport for all for generations to come.
My experience gained in over 20 years working in marketing within asset management means I am well placed to build and maintain relationships with the various stakeholders, ensure small details are not overlooked ,whilst keeping within pre-agreed budgets."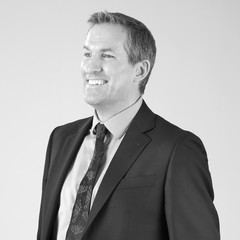 Craig McLellan – Partner, Gardiner & Theobald
Quantity Surveyor / Employer's Agent
Craig graduated from the University of Westminster in 1994 with a BSc Honours degree in Quantity Surveying. After graduating, Craig spent the early years of his career working with a Contractor gaining valuable experience working on live building sites. He then transferred to a PQS firm to complete his professional qualifications as a Member of the Royal Institution of Chartered Surveyors. Craig's subsequent career has taken him to the Middle East and to projects throughout Europe, China and America. He is now a Partner at Gardiner & Theobald LLP, one of the world's leading firms of Quantity Surveyors, where he is responsible for their sport, leisure and entertainment sector. Craig's passion for sport and connections to the River Thames won the commission to advise the Trust. His interest in sport has seen him deliver major sporting venues such as Wembley National Stadium, The Aviva Stadium in Dublin, the London Olympics, Qatar 2022 FIFA World Cup and the Rugby World Cup 2015, as well as a wide range of leisure and community projects to support the delivery of health, wellbeing and sporting facilities to local communities.
Craig's links to the UoW go back a long way. He is the third generation in his family to have graduated from the University with a degree in Quantity Surveying. His grandfather graduated from the Regent Street Polytechnic, his father from the Polytechnic of Central London, and both enjoyed long and prosperous careers in the profession. PCL provided Craig with an excellent platform from which to develop his career, and he is delighted to have the opportunity to hand something back by working with the Trust to deliver new and exciting facilities for the University.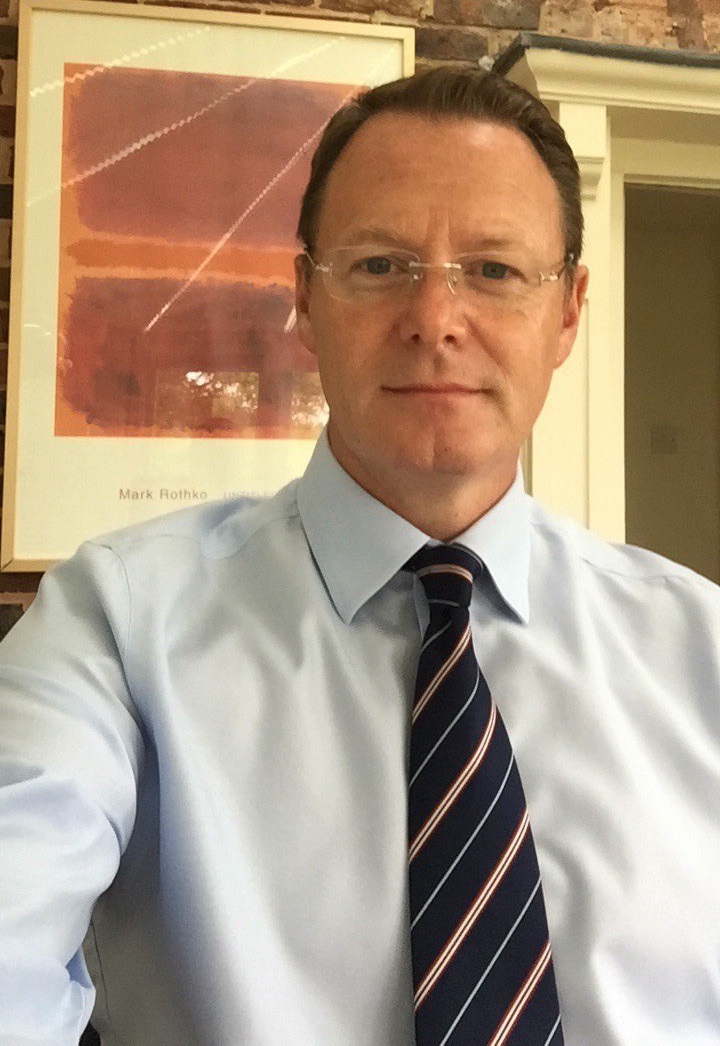 Patrick Arthurs – Principal APD
Planning Consultant 
Patrick graduated with a BA (Hons) in Urban Planning in 1989, followed by a Post Graduate Diploma in Urban Planning and a MA in Urban Design in 1998 - all from what is now the University.
Patrick arrived in London to attend the PCL (The Polytechnic of Central London) from a farm in Ireland in 1986 to study urban planning - a move that can probably be best described a leap of faith.  After settling into the bustle of London and getting to grips with a new way of learning Patrick grew to love the course and college and stayed on to do a post grad and returned to do a Masters part time some time after graduating.
Patrick is now a Chartered Town Planner with 30 years' experience in both the private and public sector, including 9 years working client side at Wilson Bowden. He set up his own consultancy Arthurs Planning and Development (APD) in 2015 and works for a range of clients on commercial, leisure, residential and mixed use developments.  Of the project Patrick said: 'It has been a fun project and rewarding to give something back to the University that has enabled me to go on and have a successful and fulfilling career.  The new facilities will be first rate and I really hope that University can use them to the best advantage as well as opening them up to the local community.  The improved sports facilities will help promote the use of the site, improve the sense of well being for students and local residents and promote a sense of community cohesion, in these difficult times this is very much needed.
Next article
University of Westminster Students return to QHT...