Quintin Hogg Trust donates £3million to enrich the student experience and enhance teaching capabilities and employability
With the support of the Quintin Hogg Trust (QHT) in the last academic year, Westminster has continued to thrive and develop with an array of projects to improve student experience, teaching capabilities and employability.
The Hideaway, which opened at the beginning of the last academic year, has provided a much-needed social space for students, improving their wellbeing and sense of community. 150 classrooms were also upgraded to provide the digital infrastructure for students to use their own devices and foster engagement and collaboration, and the XR Lab continued to deliver a number of high-quality projects.
Building upon the success of establishing Westminster's research communities, there are now over 50 impact case studies under development, and the communities have supported student engagement with research and are helping to develop research-led teaching. The Active Travel Academy also saw a fantastic first year since its launch, engaging over 100 students with pioneering research from Dr Rachel Aldred. The Academy successfully set up a postgraduate-led Active Travel Network, simultaneously supporting the sustainability goals of the University and student wellbeing.
Through the generous funding from Quintin Hogg Trust, Westminster Working Cultures expanded and launched its first virtual iteration, which allowed students to hear from Westminster graduates working in a range of sectors to learn about the professional landscapes in the UK and how they can navigate their way through the current challenging climate.
Graduate employability was developed and supported through several programmes in the last academic year. The Inclusive Futures Programme, designed to provide students with the opportunity to grow their own network and gain invaluable insight into the career opportunities in London, has allowed students to secure both work placements and graduate opportunities. The Westminster Inclusive Enterprise Programme also welcomed just over 1,000 students, helping them to develop an entrepreneurial mindset whilst raising their ambitions.
Talking about the programme, Dr Paul Dwyer, Director of Employability and Lead of the Westminster Inclusive Enterprise Programme, said: "Support from the QHT has enabled us to develop digital platforms, programmes and communities to include students from communities that are typically under-represented in new business creation and freelance career development. September saw the launch of our Pioneers Programme, working with a network of diverse entrepreneurs and innovators to provide inspiration and mentoring to a cohort of students from under-represented communities."
Dr Ann Rumpus, Trustee and Chair of QHT's Grants Committee, said: "The Trustees were delighted by the achievements of the University in delivering so many of the projects during such a difficult year. They showed great resourcefulness and ingenuity to ensure that large numbers of students were supported. Many projects were adapted and moved online very successfully, in some cases even exceeding the original project aspirations. Although it has been a challenging time, some very admirable work has been achieved and the University and its colleagues are to be congratulated."
Jordan Scammell, Head of Development and Fundraising at the University of Westminster, added: "I would like to express my gratitude to the Trust, particularly over the last six months. Thanks to the flexibility provided by the Trustees during a challenging period, our students and colleagues have achieved a remarkable amount, which is visible across our physical and virtual environments, and, perhaps most importantly, in the impactful testaments shared by our students. Thank you."
Marius Brodeala, Development Projects Officer at the University of Westminster, said: "I am delighted with the progress that these projects have made in 2019/20 despite a very challenging and unprecedented year. I have worked closely with the project leads, and it has been incredibly rewarding to follow the success of their projects and to hear about the wide-ranging impact made to the student experience. I am confident that, thanks to the Trust's support, these programmes will continue to support the advancement of student education at Westminster."
The Quintin Hogg Trust, set up in 1903 in memory of Quintin Hogg, Founder of the Regent Street Polytechnic (now University of Westminster), has a unique relationship with the University. The Trust aims at supporting the advancement of education for students, through funding a broad range of projects and activities proposed by University colleagues and students.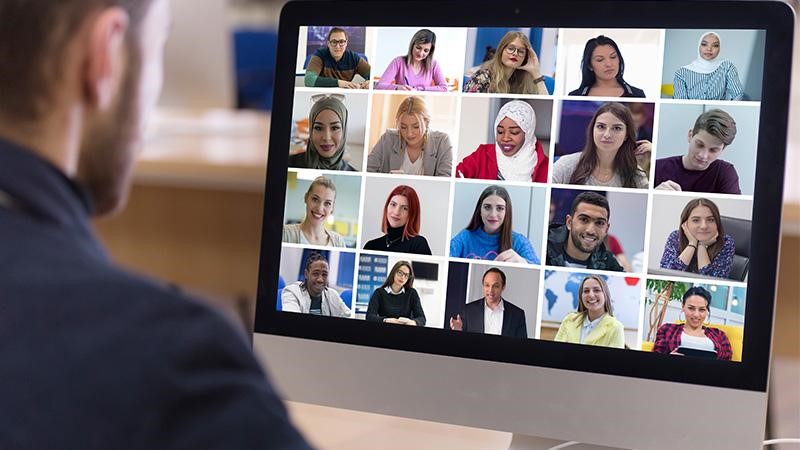 Next article
Section of the Thames Path gets a refresh courtesy of the Quintin Hogg Trust