Section of the Thames Path gets a refresh courtesy of the Quintin Hogg Trust
As part of Phase 1 of the redevelopment of the Quintin Hogg Memorial Sport Grounds, which encompasses the delivery of two all-weather pitches, sporting facilities, a new access road, car parking and landscaping, a section of the Thames Path right of access running through the site will be realigned, improved and integrated within the overall scheme, which forms new public realm at the intersection of the new access road and the footpath.
The improvement works will include widening of the path, which will track a new wall to the Quintin Boat Club yard, laying of new free draining surface and provision of seating and low-level lighting. The existing vegetation along river Thames Path will be retained where possible and managed to allow better visibility along the footpath and provide intermittent views across the river. New, wildlife-friendly, low level planting will be implemented along the footpath to mitigate the loss of any of the existing vegetation and increase the on-site biodiversity. The overall design allows for the path to be visible by both the new sports ground users and allow wider views across the site for pedestrians, increasing a sense of safe passive supervision. There will be a new footpath link to the north allowing users to cross the site to the QHMSG northern facility. The path has been designed to be safer, more attractive and sits in a greatly enhanced setting. The works to the pathway are programmed to be completed by June.
"We have the opportunity to enhance a section of the Thames Path, an historic trail that stretches for over 180 miles along the River Thames. It has a great potential to provide continued riverside access for all in a sustainable and sympathetic manner. This section of the path offers tranquil views across the River Thames and Chiswick Bridge and forms a part of the wider green space network in London".
Maciej Szumowicz, Landscape Architect, Urban Green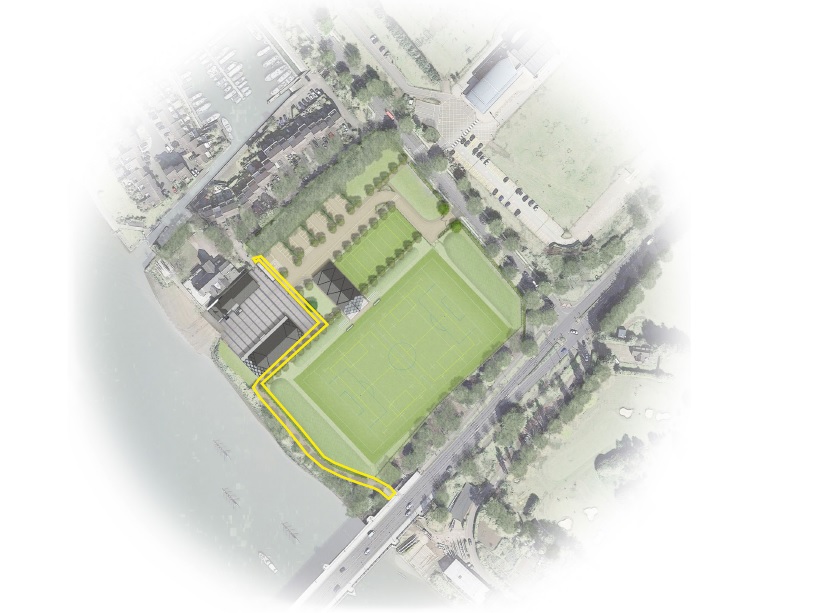 Next article
Quintin Hogg Trust supports student mental wellbeing through Sports Psychology